A perfect summer cocktail
Enjoy all that summer has to offer with a lovely fruit + herb filled Gin Fizz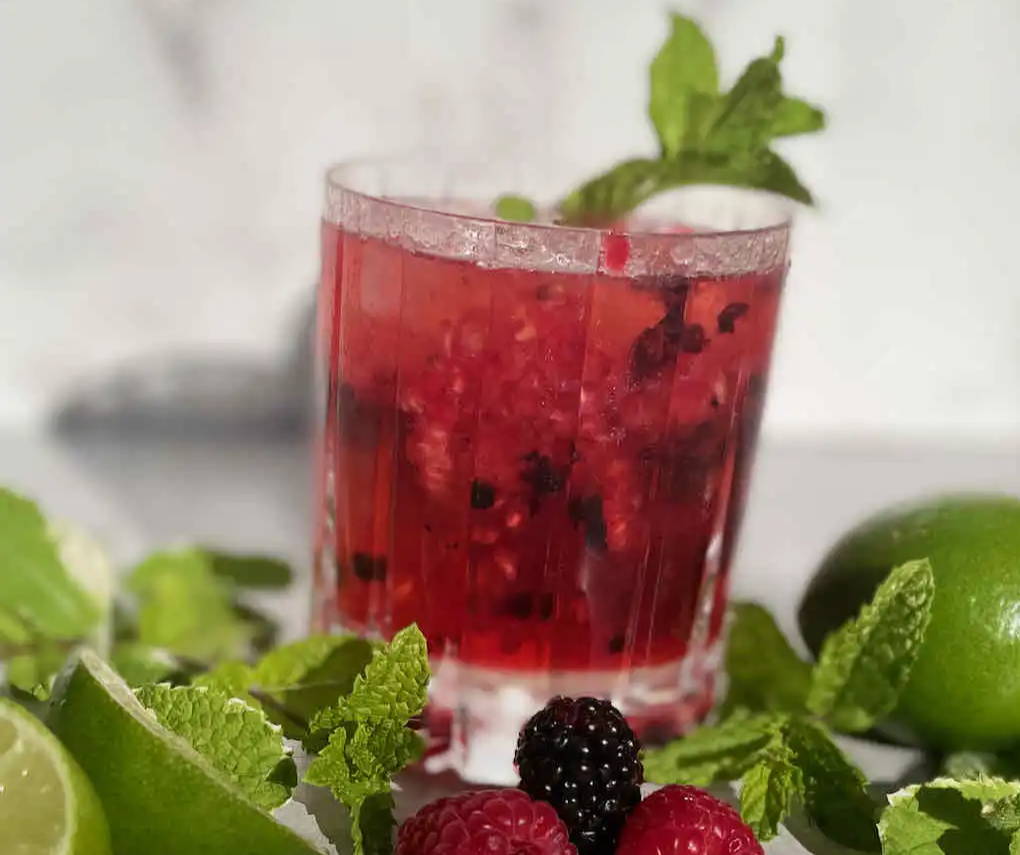 Make it a cocktail or a mocktail
This recipe shines with a clear spirit (Gin or Vodka will work), but it is also perfect as a refreshing mocktail...just omit your spirit of choice!
This recipe makes 2 cocktails
INGREDIENTS
white sugar

a handful of mint

10-12 berries of choice - we recommend what's the most in season!

1 lime

4 oz. of Gin or Vodka

8 oz. sparkling water
TOOLS
pan for simple syrup

muddler or spoon

2 glasses
3 EASY STEPS: SYRUP, MUDDLE + MIX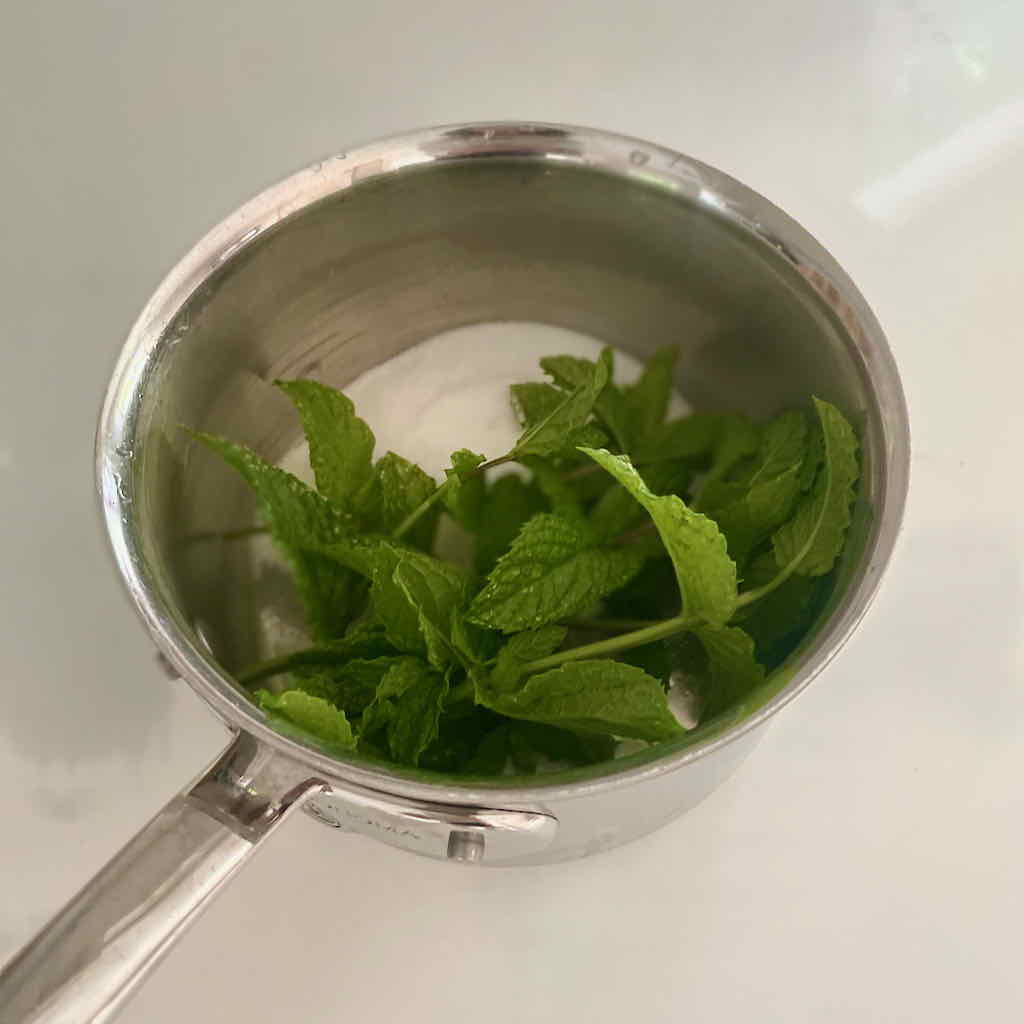 Step 1: Make the mint simple syrup

Make a quick simple syrup infused with mint:
measure 1/2 c. of white sugar into a pan

add 1/2 c. of water

add 4-5 mint sprigs
Bring to a boil, then reduce heat to low and simmer for 3-4 minutes. Remove from heat and let cool. Strain mint (syrup will be a light green color).
Step 2: Muddle the Berries with lime juice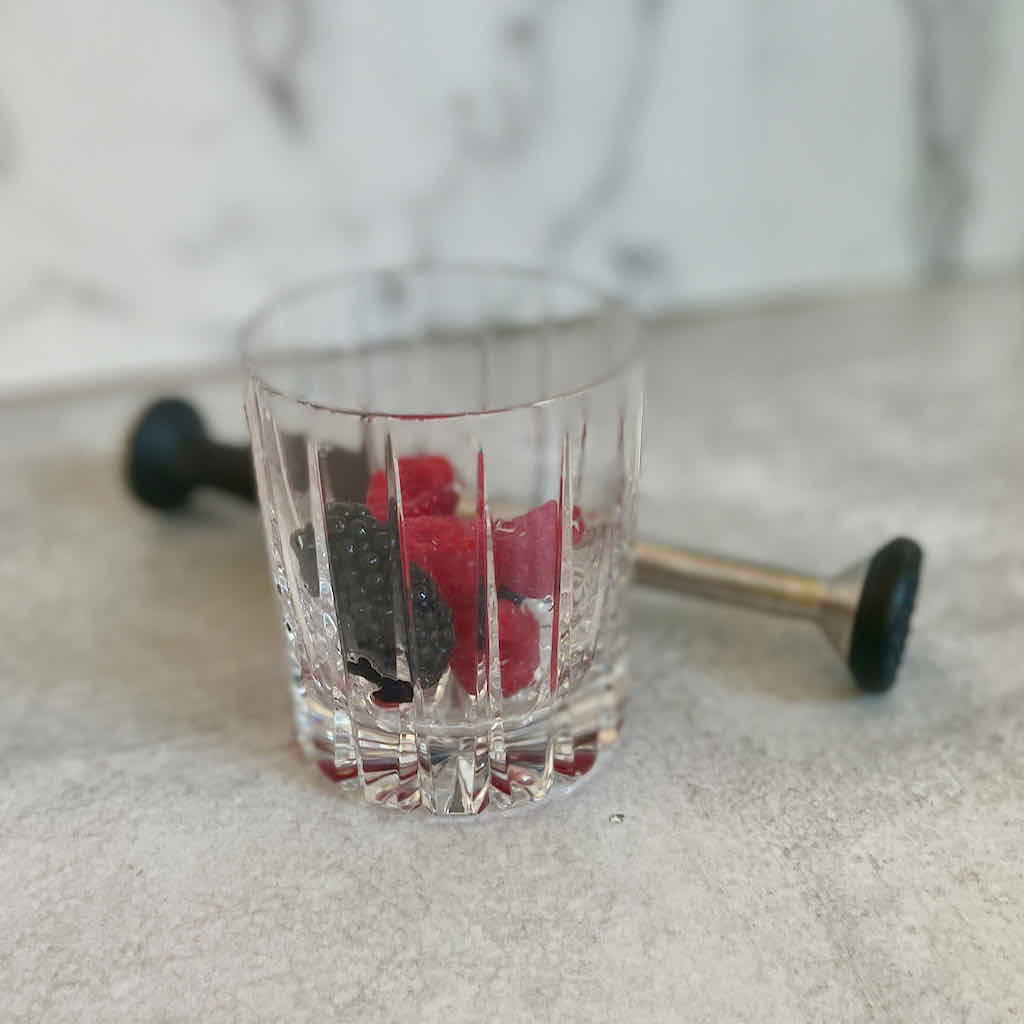 Time to smash up those beautiful berries! Here's what to do:
add 5-6 berries to each glass: raspberries, blackberries, strawberries or blueberries (we used a mix of raspberries and blackberries)

squeeze half of a lime into each glass

using a muddler or spoon, smash the berries with the lime juice until desired consistency (we kept ours a little chunky to let the berries shine)

You're one step closer to a happy hour! A few final additions:
add 3/4 oz. of your mint simple syrup to each glass

add 2 oz. of Gin or Vodka to each glass (we used Gin and like the herbal quality it brings to this cocktail)

add 4 oz. of sparkling water (for added punch, use a flavored water - we used lime)

Gently stir and garnish with a small sprig of mint
CHEERS!
---