A New Thanksgiving Classic: the Cranberry Aperol Spritz
Yep, we think this might just be the perfect new Thanksgiving tradition. An easy, bright and fresh cocktail to kick off your Thanksgiving feast!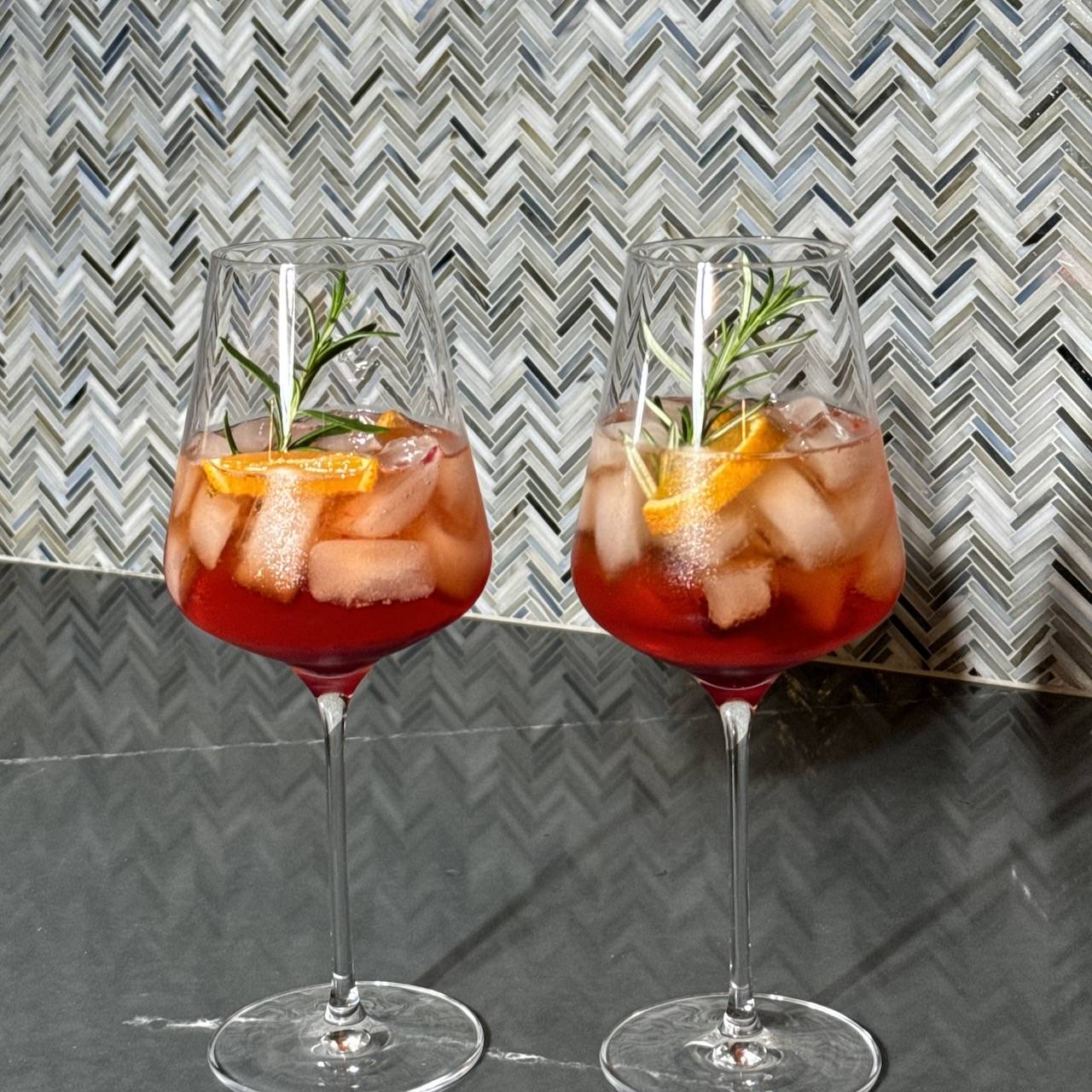 The Aperol Spritz is known for the perfect summer refreshing cocktail ... and this version ushers it right into the holiday season!
This recipe makes 2 cocktails
INGREDIENTS
2 oz. of cranberry simple syrup (recipe below)
4 oz. of Aperol
6 oz. sparkling wine (we like prosecco for this recipe)
Splash of club soda
Cranberries, rosemary + orange slices for garnish egranate seeds for garnish
CRANBERRY SIMPLE SYRUP
2 cups of fresh or frozen cranberries
1 cup of sugar
1 cup of water
optional flavor boosts for the simple syrup: 2 zested strips of orange, a cinnamon stick + 10 black peppercorns
Bring to a boil, then reduce heat to low and simmer for 10-15 minutes. Remove from the heat and strain solids from syrup. Let cool.
PRO TIP: Don't let the cranberries from making the simple syrup go to waste! Use them as your Thanksgiving side or as a nice addition to roasted chicken or pork.
TOOLS
small sauce pan for syrup
paring knife or peeler for zesting
2 glasses - large wine glasses or any glass that can accommodate +12 oz.
SYRUP, POUR, TOP + GARNISH
Step 1: Make the cranberry simple syrup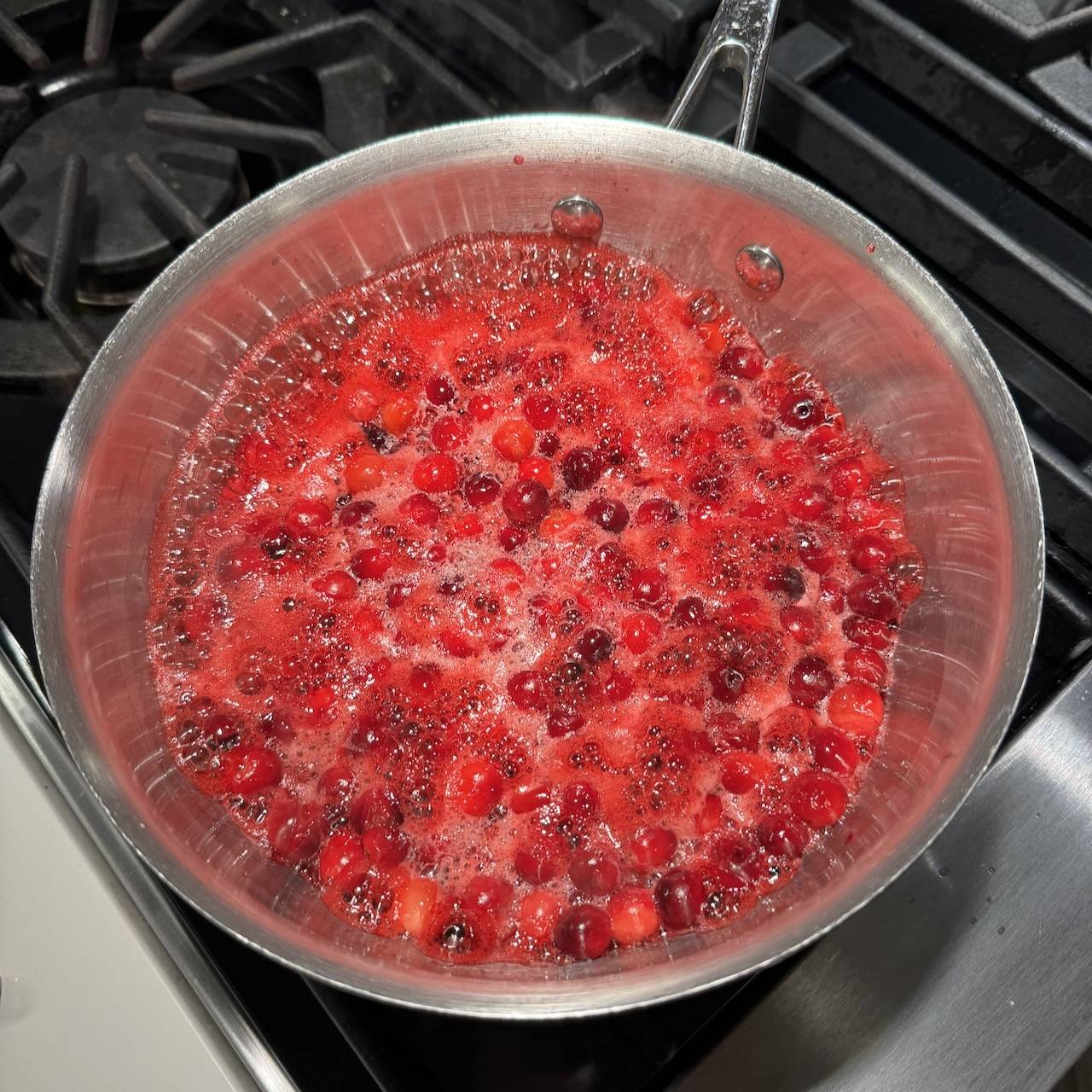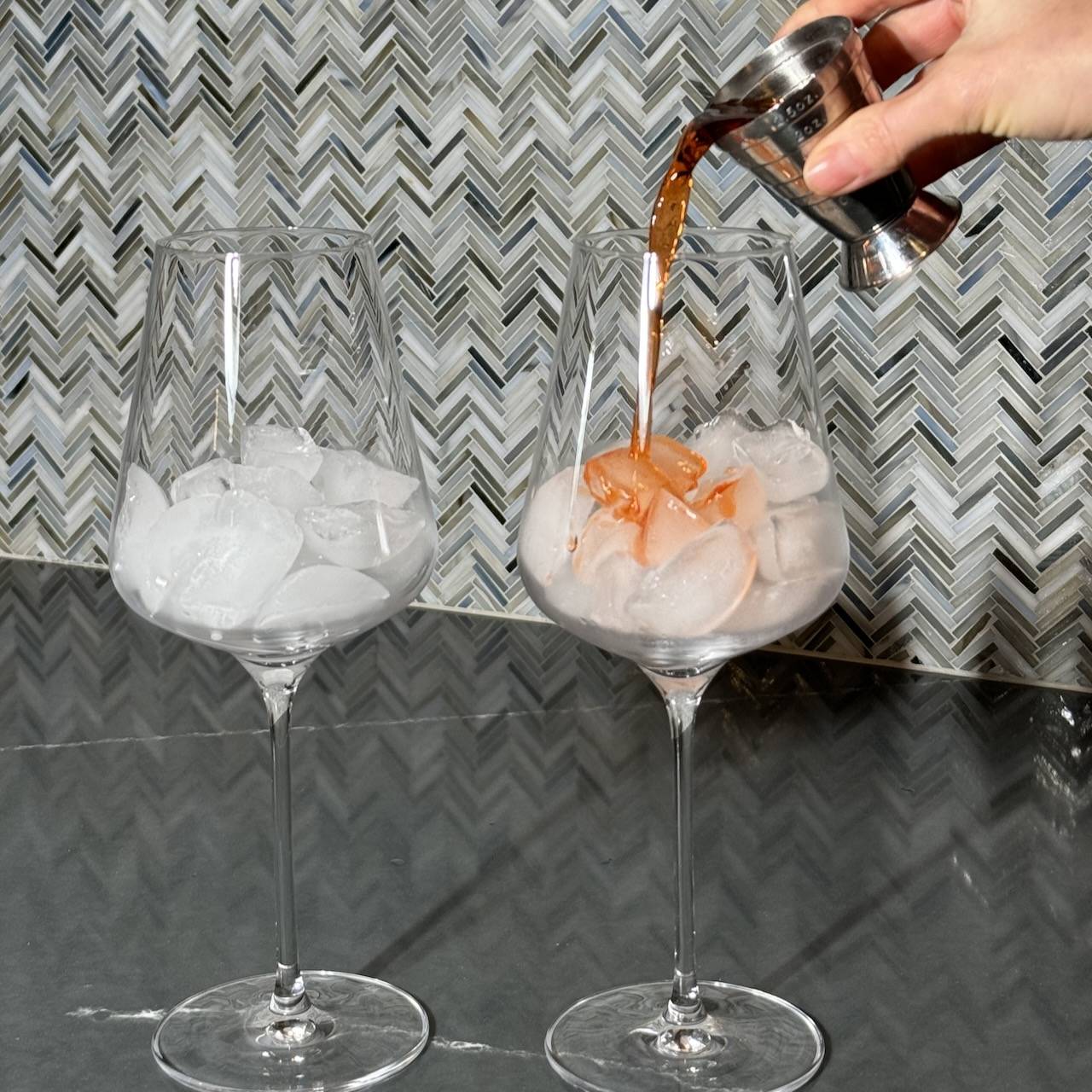 Step 2: Divide Cranberry Simple Syrup + Aperol into 2 glasses filled with ice

Step 3: Top each glass with 3 oz. with sparking wine and a splash of club soda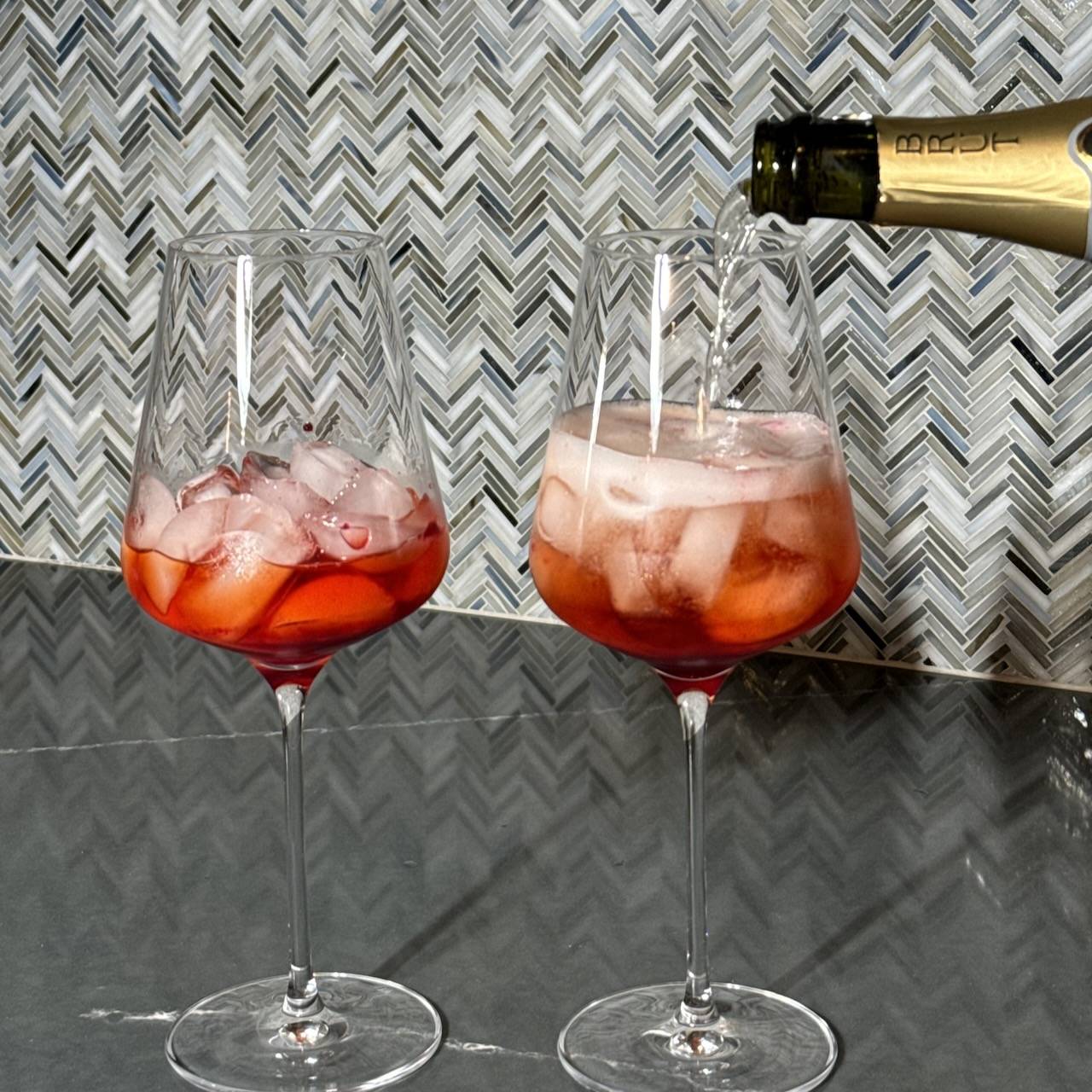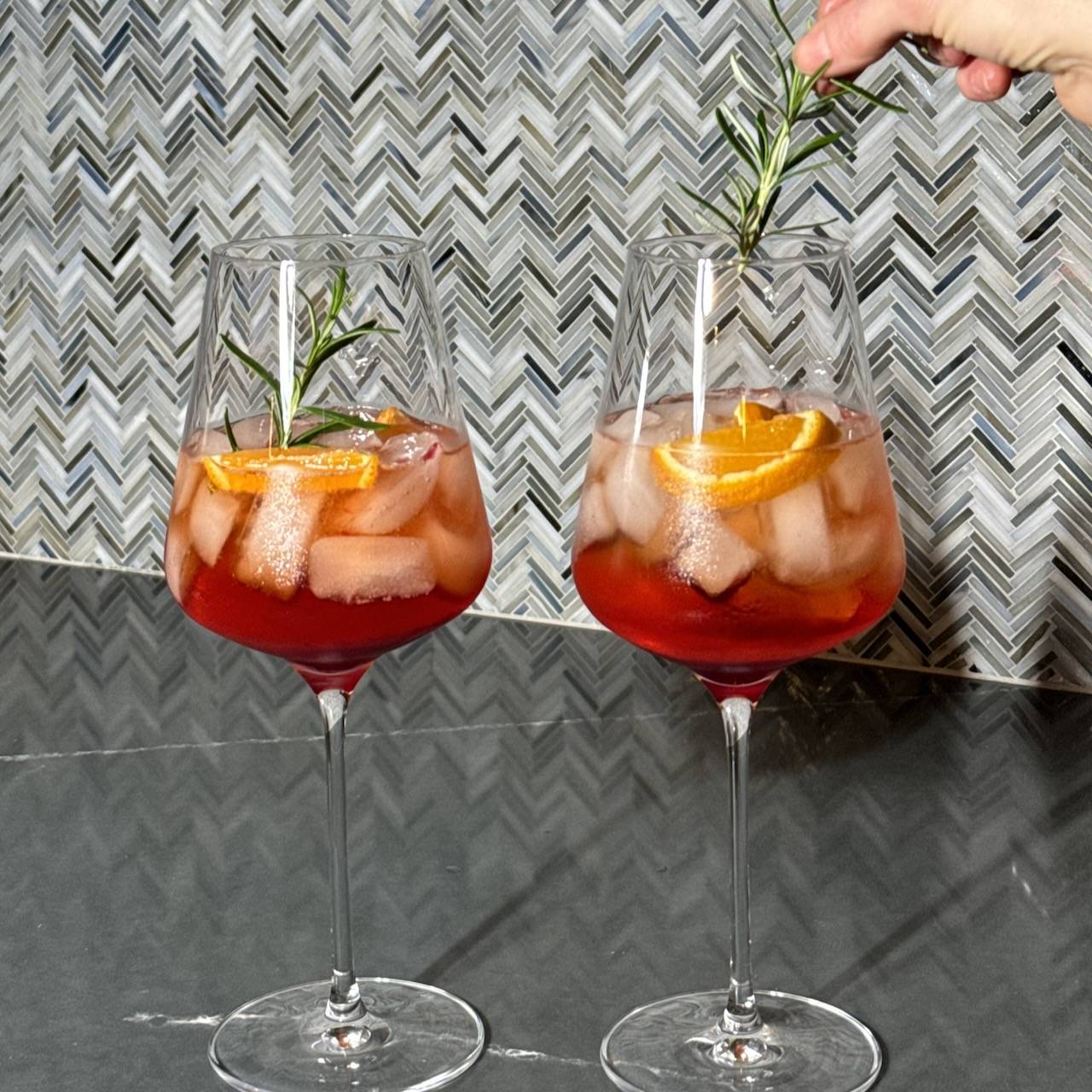 Step 4: Garnish with 4-5 cranberries, rosemary sprig, and slice of orange