This is the cozy-sweater of cocktails. A cinnamon and rosemary infused Old Fashioned.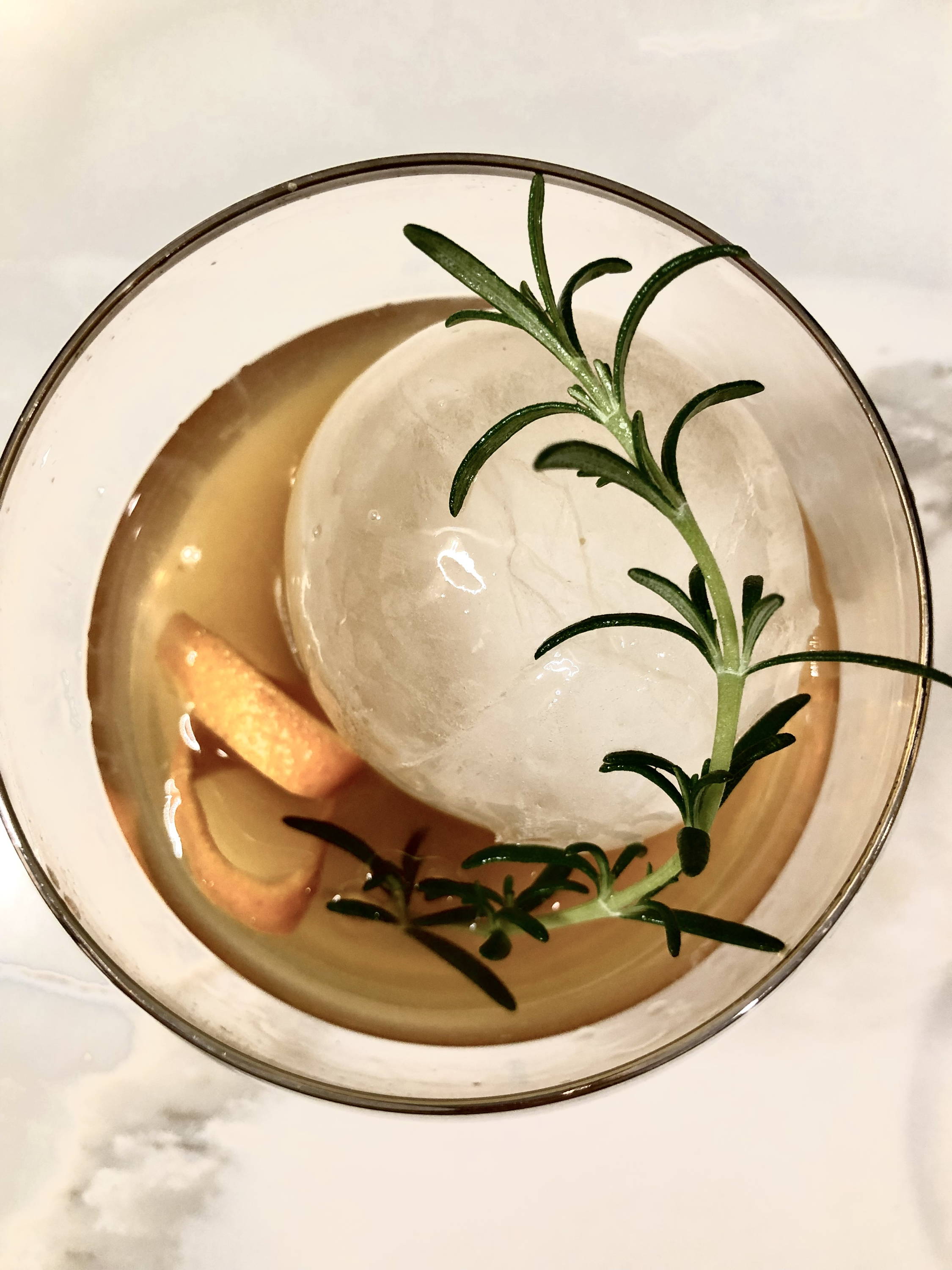 This recipe makes 2 cocktails
INGREDIENTS
1/3 cup honey

 

1/2 cup water

5-7 sprigs of rosemary

3-4 cinnamon sticks

1 orange

4 oz. of Bourbon

 

bitters (we used Bittercube Bolivar Bitters, which contain chamomile, jasmine, cassia & ceylon cinnamon, prune, raisin, clove, gentian, orange peel). Link: Bittercube Bolivar Bitters

ice
TOOLS
small sauce pan for syrup

paring knife

2 glasses
3 EASY STEPS: SYRUP, PEEL + POUR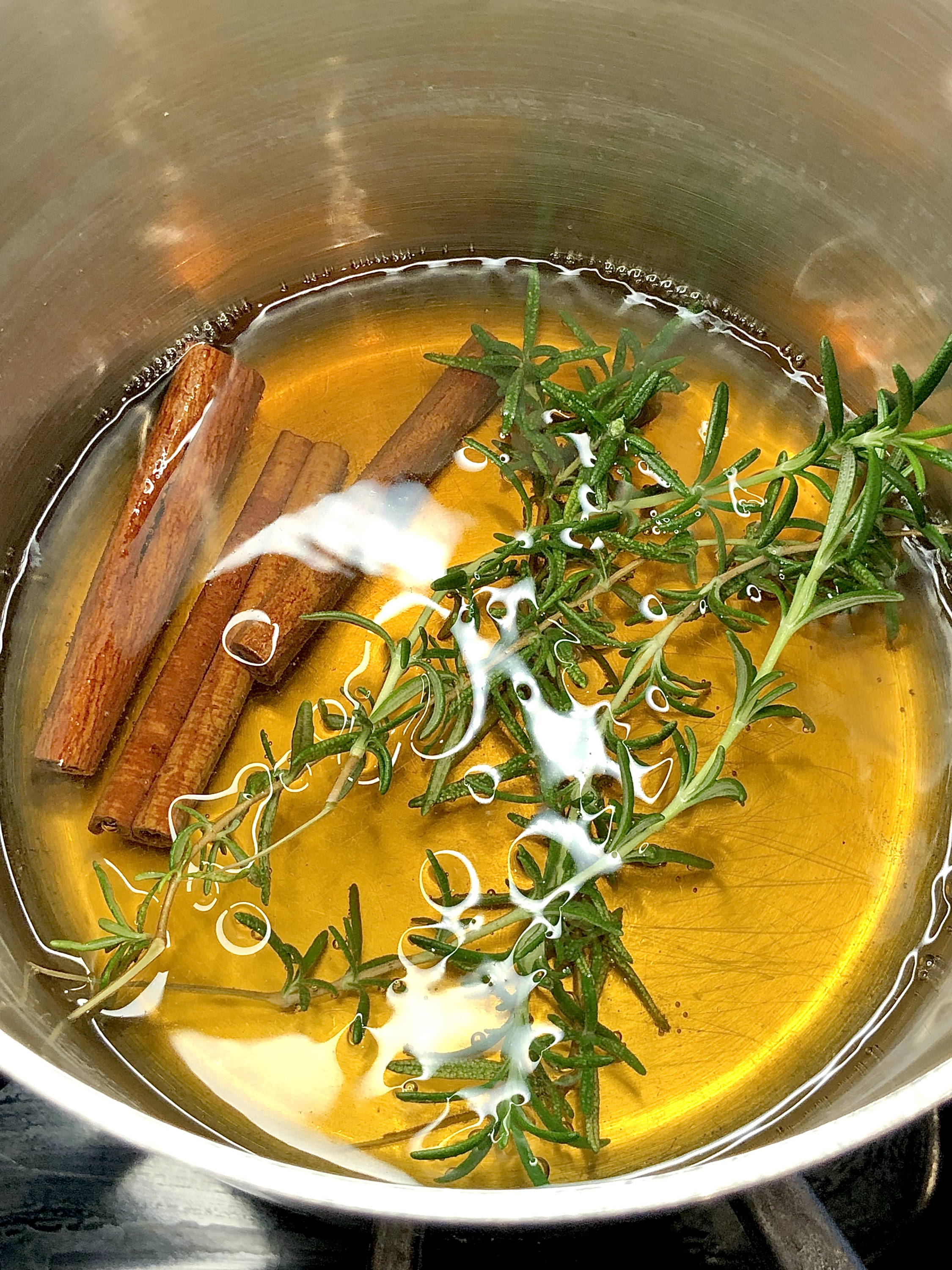 Step 1: Make the cinnamon rosemary simple syrup

Make a quick refined-sugar free simple syrup infused with cinnamon and rosemary: 
measure 1/3 c of honey into a pan

Measure 1/2 c of water into the same pan

add rosemary sprigs

add cinnamon sticks
Bring to a boil, then reduce heat to low and simmer for 5 minutes. Remove from the heat and let cool. Remove the cinnamon sticks and rosemary sprigs. 

slice two thin, long strips of peel to use as a garnish

twist them to give them a bit of a coiled look
Step 3: Pour it and put it all together!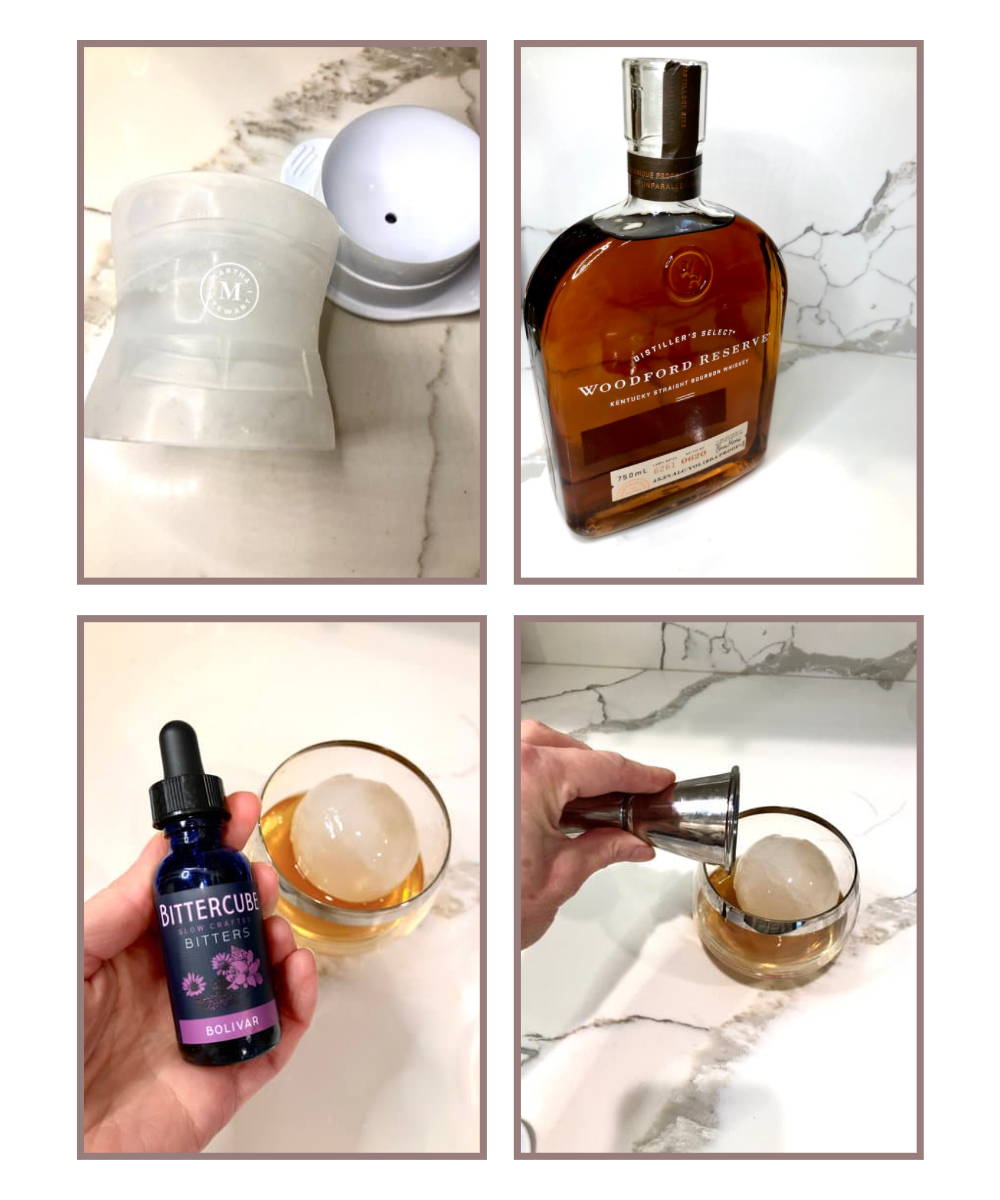 add ice to your glass
pour 2 oz of Bourbon into each glass
add 1 oz of cinnamon + rosemary simple syrup
add half a dropper (or 4-5 drops) of bitters
give the drink a stir

 

add a fresh sprig of rosemary and your orange peel as a garnish
This recipe makes for a not too sweet Old Fashioned with some perfect-for-fall cinnamon, herb notes. If you'd prefer a more citrusy finish, swap the Bittercube Bolivar bitters for orange bitters. 
CHEERS!
---