How to give your handbag that long overdue TLC
Receipts, gum wrappers, more pens than you could ever use, and a lipstick you haven't worn in a year. If these sound like the familiar contents of your bag, it might be time for a refresh.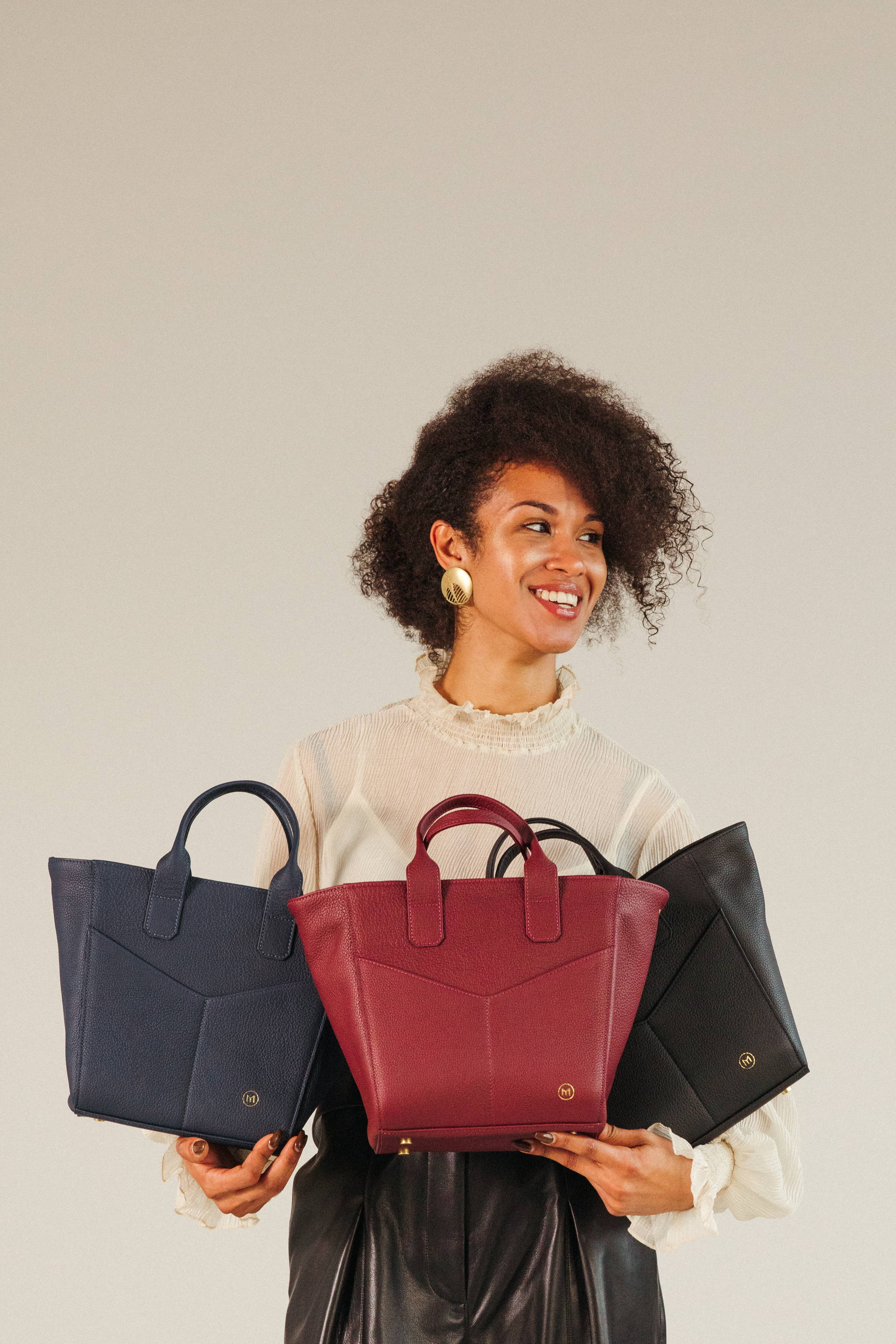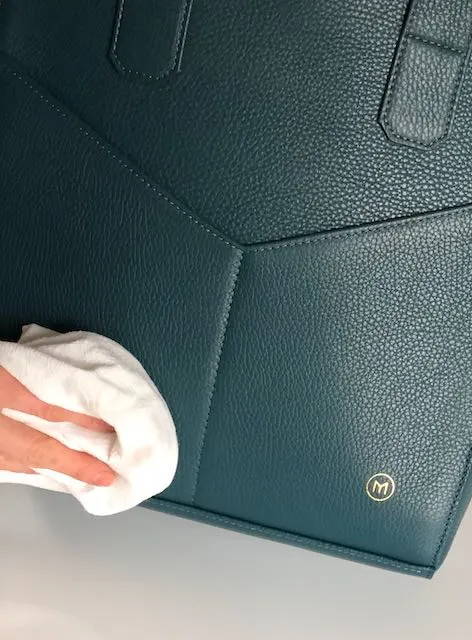 No better time than the start of a new year to dive in to organize and clean your bag. Yes, we said clean. Have you ever really cleaned your handbag — by freshening up the interior, and conditioning the leather? Yes, it's a thing. Our bags take a daily beating, yet we tend to overlook the fact that they, like us, could use a little TLC on occasion.

Sounds like a chore, we know, but like with any organizing task, this too has a cathartic effect that'll leave you feeling lighter and more clear headed. And, it only takes about 15 minutes.
Here's the process we've used over the years:

The Marcher Way of Handbag Care: Our Three-Step Process

1. Clean + Condition the oustide of your handbag
2. Clean the inside of your handbag
3. Clear + Organize all that you carry
Remove all of the contents of your handbag and lay them out on a table.
Carry your bag to the sink or take it outside. Tip it upside down and give it a good shake to remove dirt, debris, and anything else that's hiding in there (We see you stray almond!). If you have a large size or tote bag, give it a few taps on the base to help get it all out.
PART I: CLEAN + CONDITION THE OUTSIDE OF YOUR BAG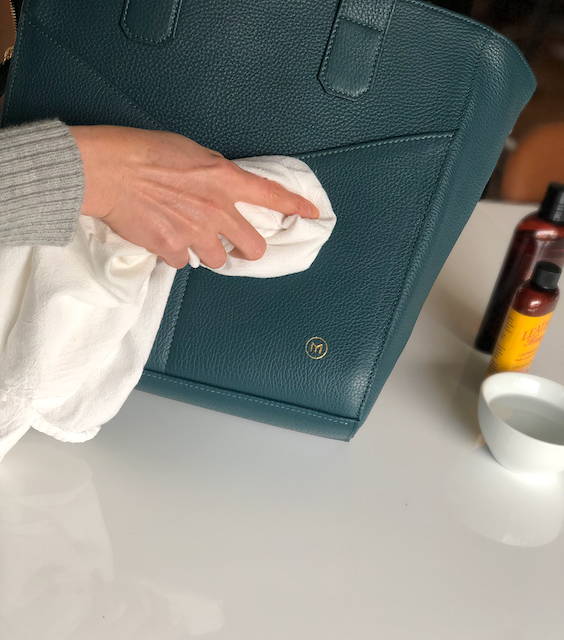 Most leathers can be cleaned with a leather cleaner, but check with your bag manufacturer to be sure. You can also test a small spot in a discreet area to ensure the cleaner won't remove any dyes or damage the material. Use a damp soft cloth, apply a small amount of leather cleaner, and wipe in a circular motion. We love this leather cleaner from the brand Leather Honey. 
To finish, you can apply a leather conditioner to help extend the life of your bag. Leather conditioners moisturize and soften the leather, which helps prevent cracking. Leather Honey also makes an amazing leather conditioner you can find here. Gently rub it into the leather in a circular motion using a soft, dry cloth.
PART II: CLEAN THE INSIDE OF YOUR BAG
Next, move onto the interior of your bag. Take a soft cloth and dampen it with warm water. Wipe down the interior of your bag, and be sure to hit the inside of any interior pockets. If you have any stains on the lining, use a mild, plant based soap and give those spots a little extra wipe.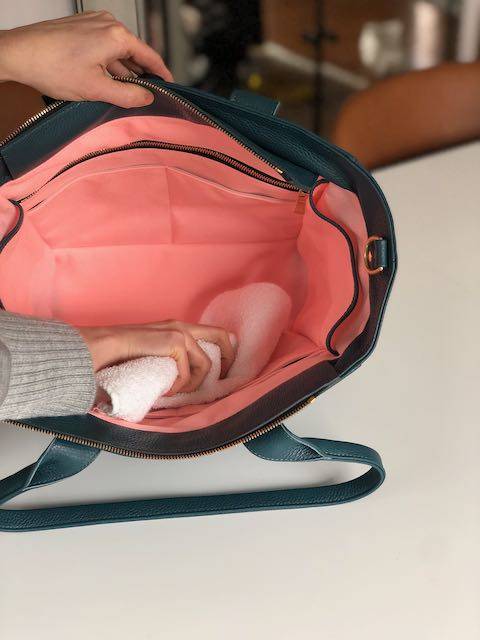 PART III: ORGANIZE YOUR THINGS
Now it's time to go through all of the items you've laid out on a table — the most exciting part!
Start off by recycling any receipts, old notes, and tossing out trash. Then scan all remaining contents. Ask yourself what you really need to carry on a daily basis, and separate those from the items you haven't used in a while.
Now, group what's remaining into the categories below — or into other "like" categories that make sense for you. This is a great process to revisit on the regular, since your needs will evolve over time.
Small Electronics + Accessories (phone, power cords, headphones/airpods, etc.)
Cosmetics + Hair (lip balms + glosses, hand cream, makeup, brushes, etc.)
Writing + Notes  (notebooks, pen/pencil, etc.)
Wallet + Cases (small/large wallet, coin pouch, card case, etc.)
Eyewear (sunnies, glasses, etc.)
Miscellaneous (hand sani, mask, gum/mints, keys, etc.)
Other (anything else!)
Using these "groups" will help you quickly find what you need each time you reach inside your bag.
Now that you have your items sorted, it's time to put them back into your handbag.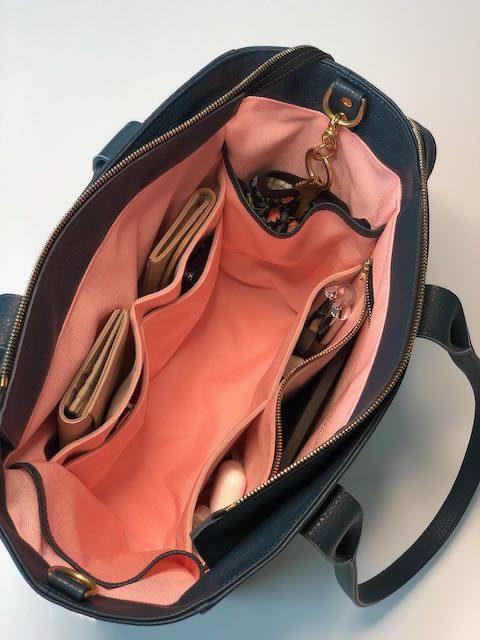 Ideally each group would have its own pocket inside of your bag. Don't have a functional handbag with lots of pockets? Consider investing in a Marcher bag that was designed with this idea in mind (shameless plug alert!). If you don't have enough interior pockets, you can also use smaller bags and pouches to group your contents inside of your larger bag.
For all of those things you put aside that you haven't used in a while? We recommend you lighten your load and leave them out. See if you can live without them for a couple of weeks … we bet you won't even miss them!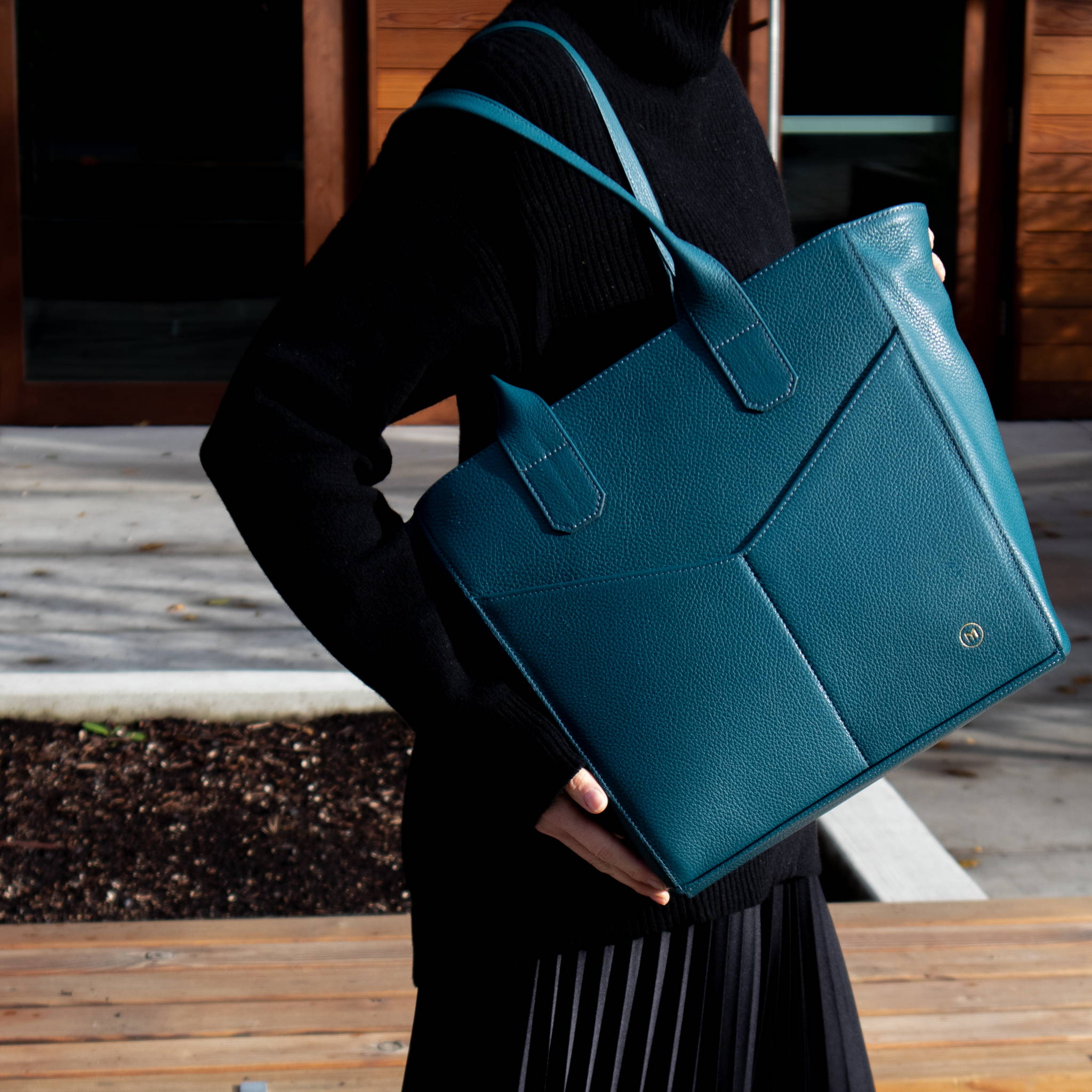 And with that, you're done and ready to go on your way! Yay.
We recommend revisiting this process every six months, though we're handbag nerds, so if you get to it once a year, you're probably already ahead of the game and your beloved bag will last and last.
Hope this was helpful. And do let us know what other bag care questions you have by commenting below.
xo,
Patti
Want to see our process in action?
Part 1: Cleaning + Conditioning the Outside of Your Handbag
---
Part 2: Cleaning the Inside of Your Handbag
---
Part 3: Clear + Organize Your Things
---
Sign up to hear about the latest news and exclusive offers