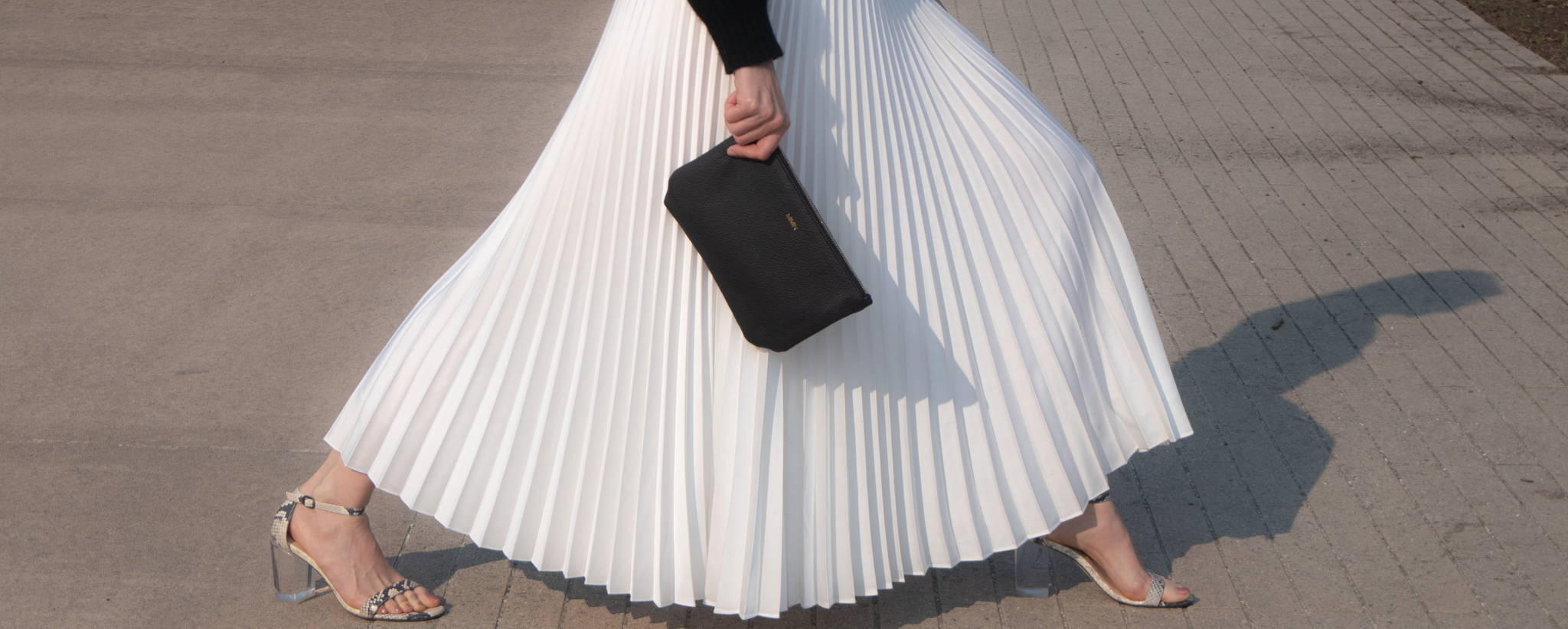 CREATE YOUR OWN
PERSONALIZED BAG
We're excited to introduce our first made-to-order product:

a simplified version of our original Pia clutch,
made slightly smaller
A custom clutch perfect for your everyday essentials
Carry on its own or pop it into a larger bag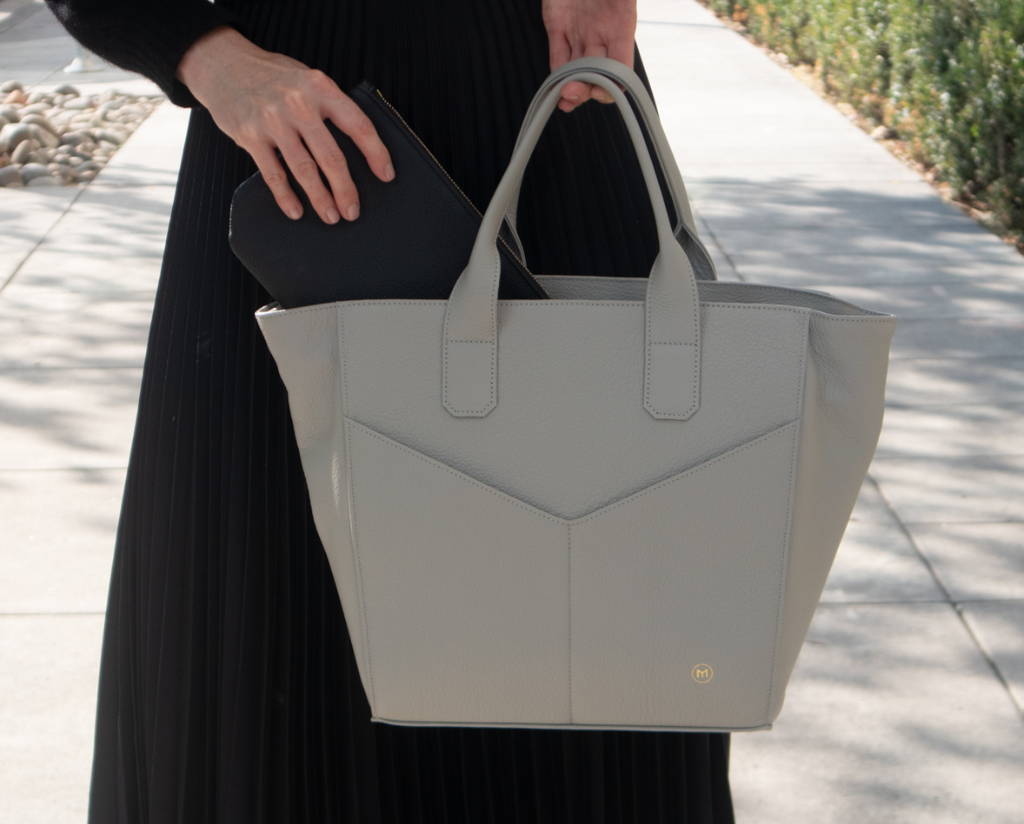 How to Design Your Custom Petite Pia Clutch
SELECT YOUR LEATHER COLOR, YOUR LINING, AND ADD A FREE CUSTOM MONOGRAM
You also have the option to purchase a wrist strap
SELECT ONE OF OUR LUXE, SOFT PEBBLE LEATHERS
Choose a bold pop of color or a subtle neutral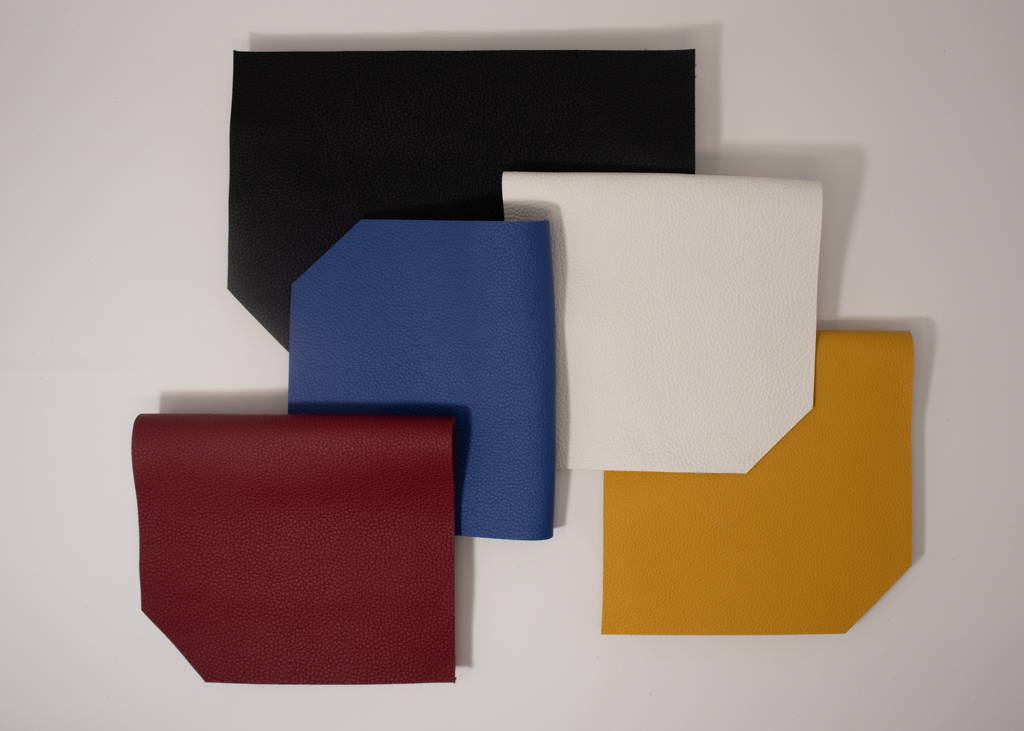 5 Beautiful + Rich Colors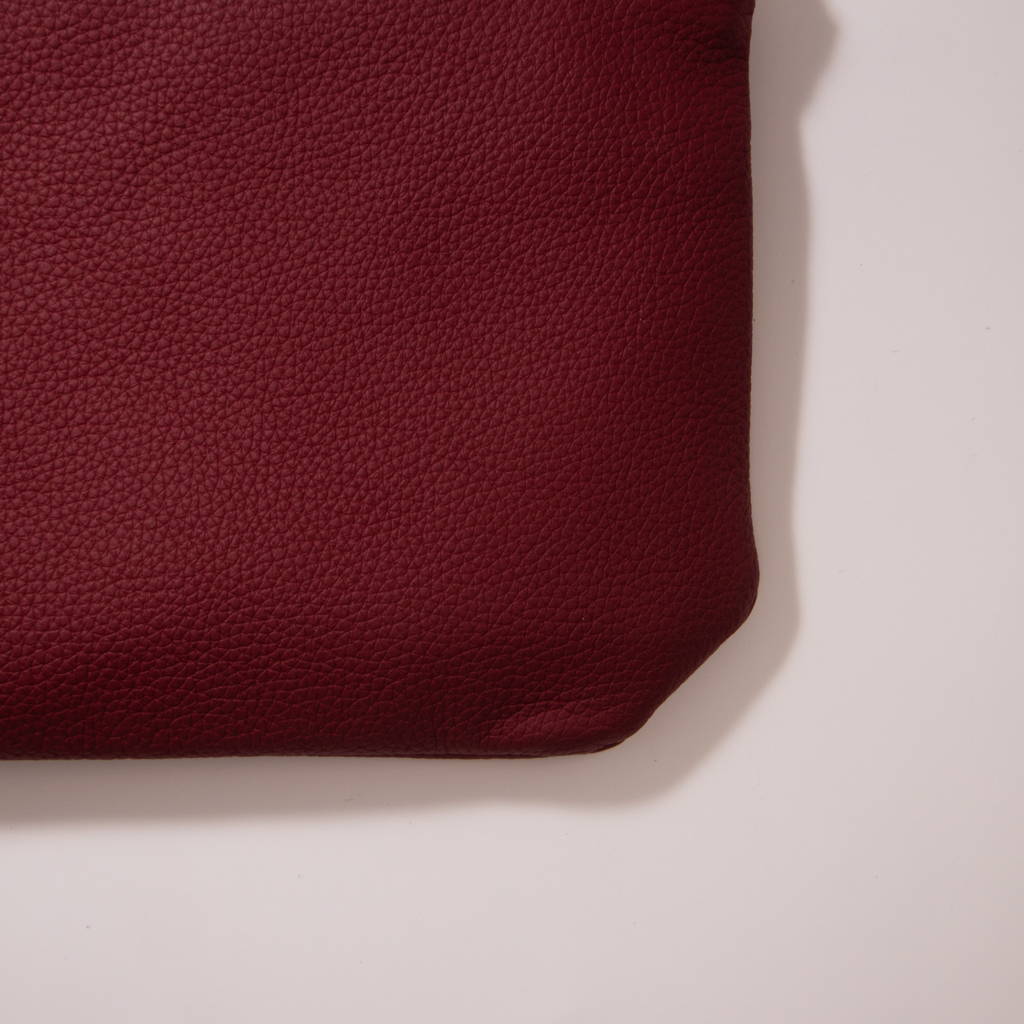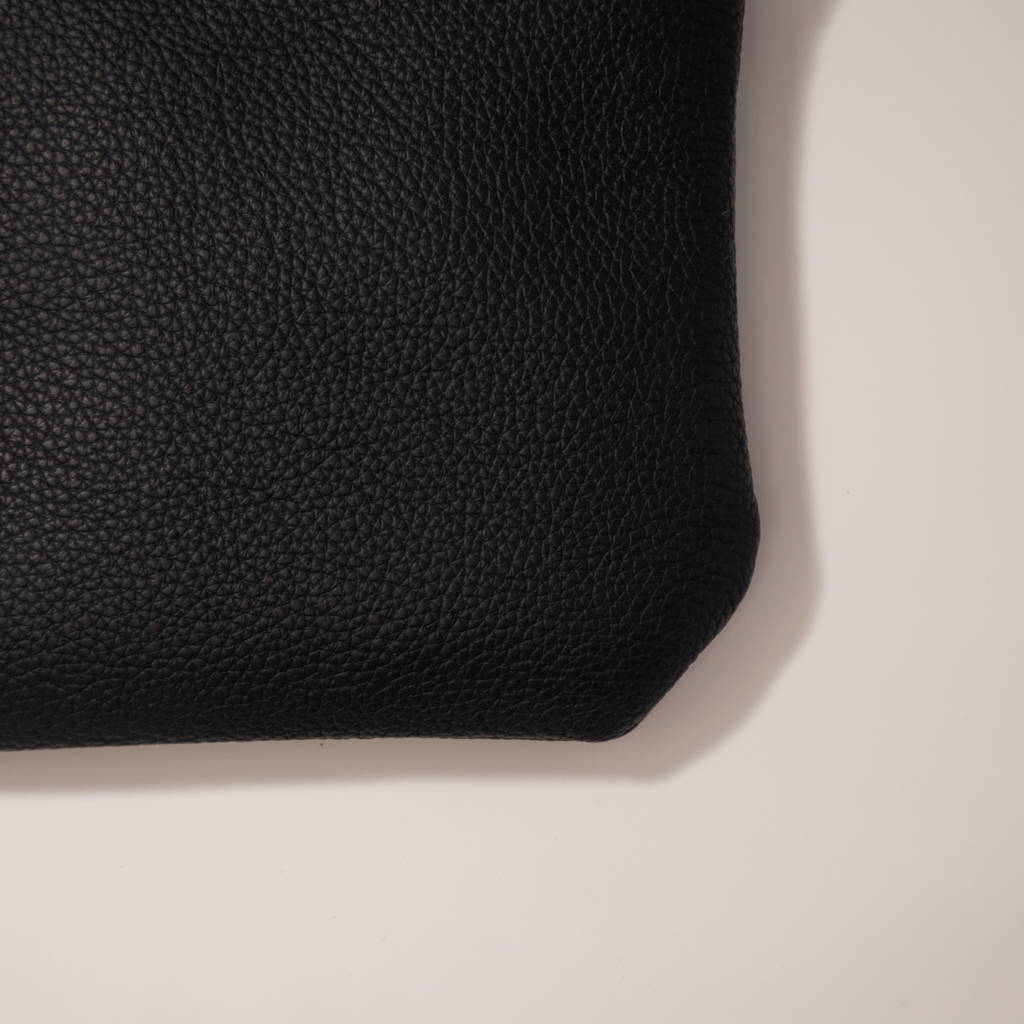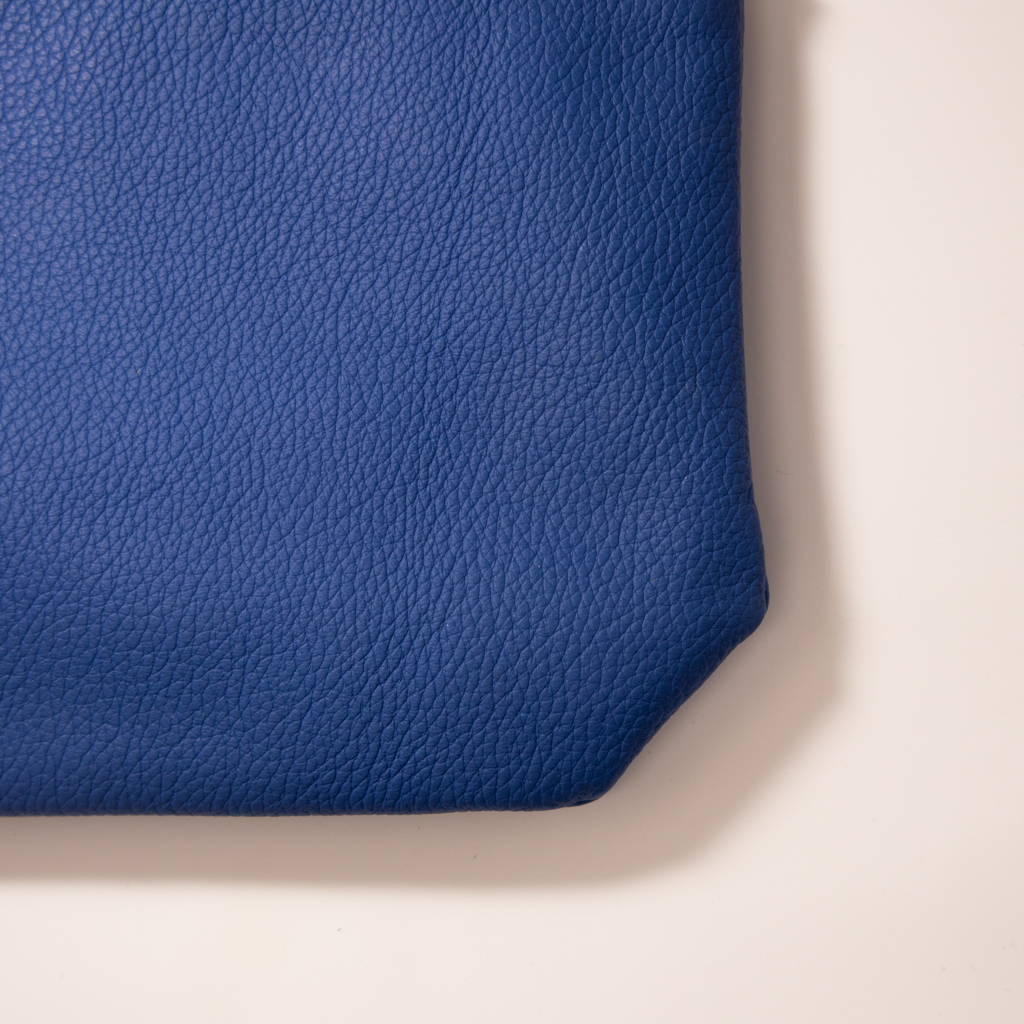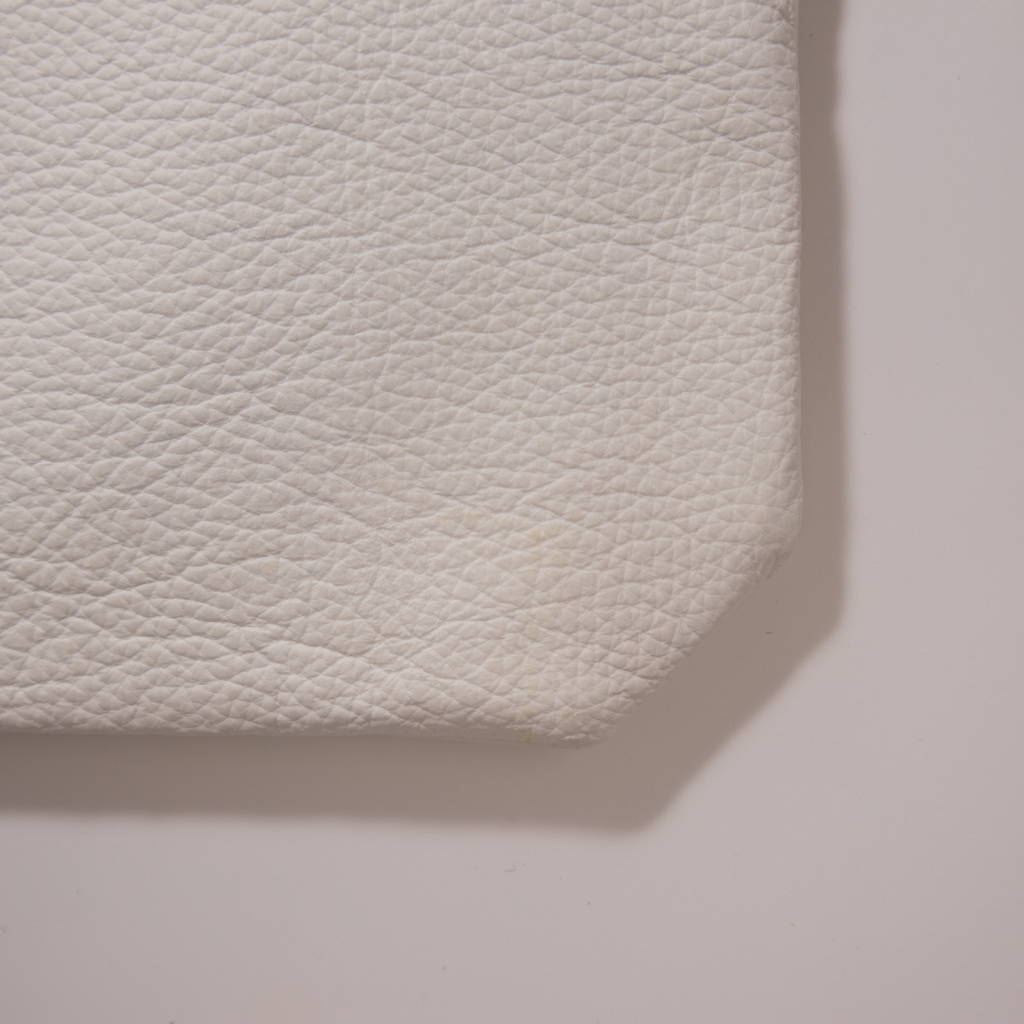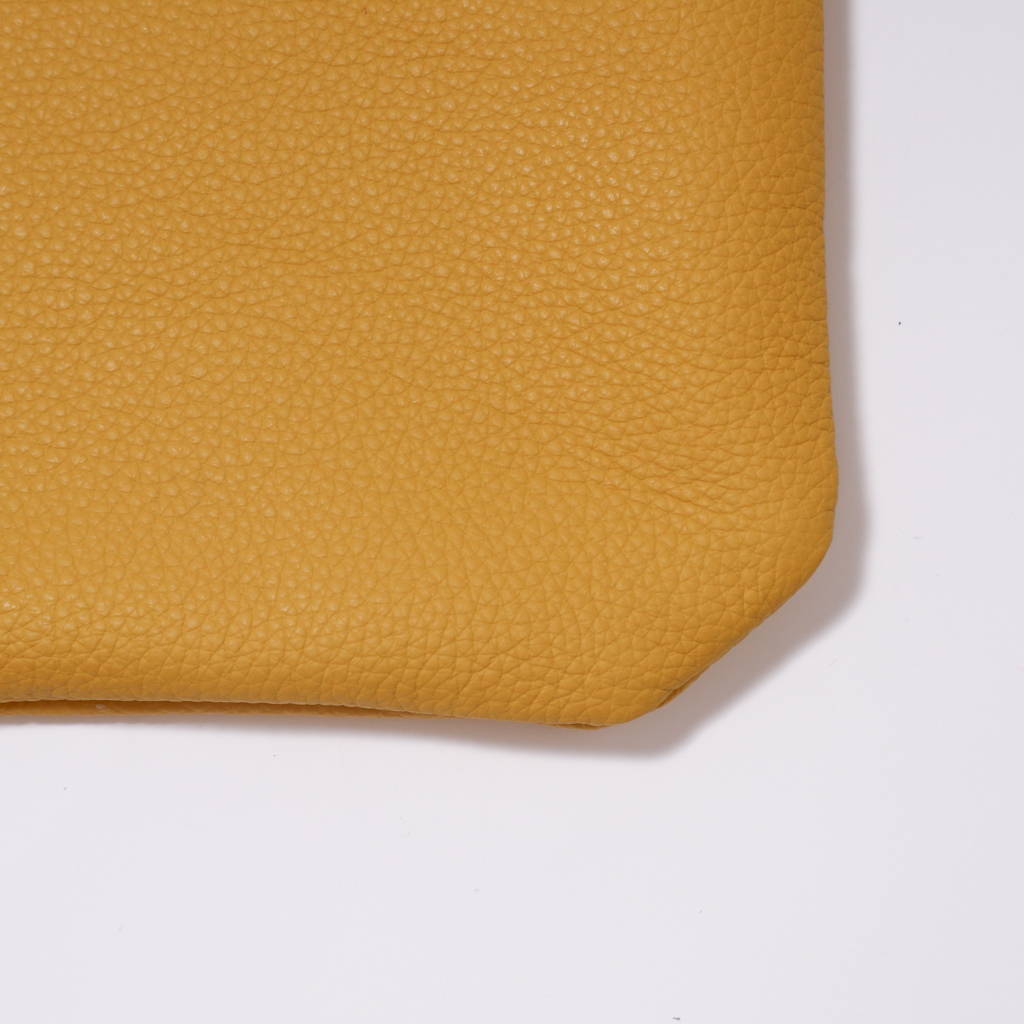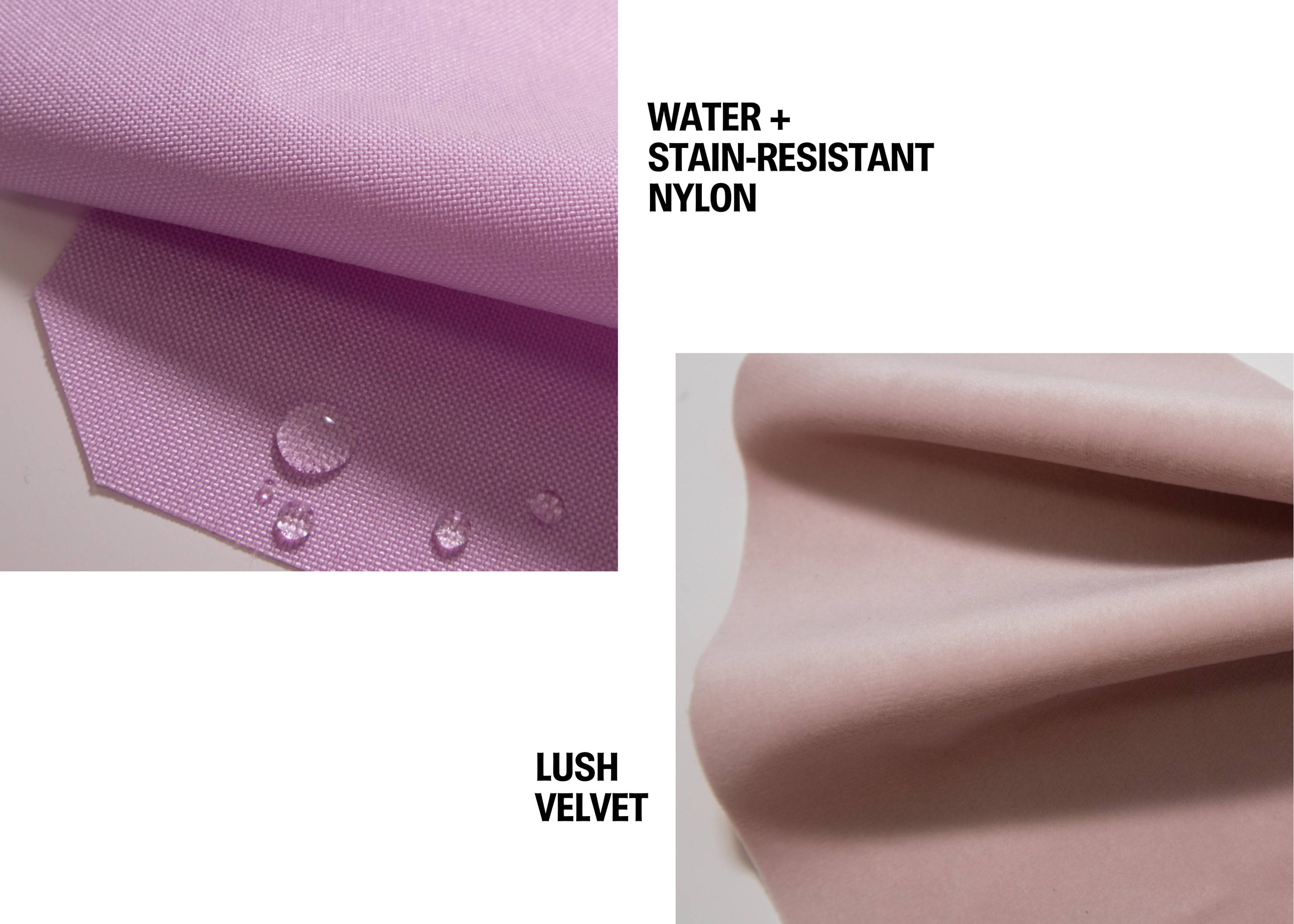 SELECT A DURABLE WATER + STAIN RESISTANT NYLON OR A SOFT + PLUSH VELVET
Choose one of our light-colored linings to see all that you carry
4 Light + Fun Lining Colors to Choose From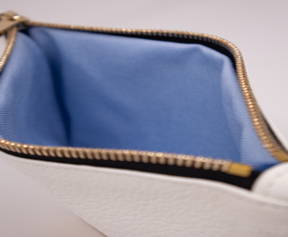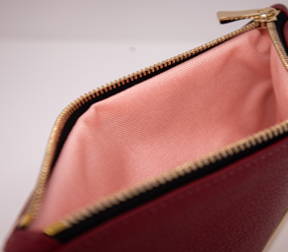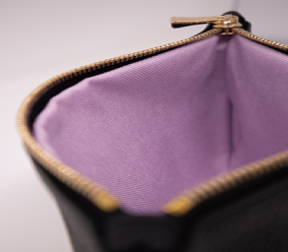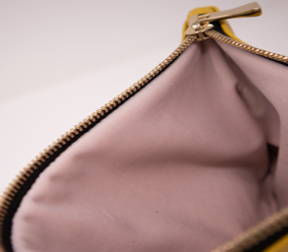 FURTHER CUSTOMIZE WITH YOUR NAME OR INITIALS
Monogram up to 7 characters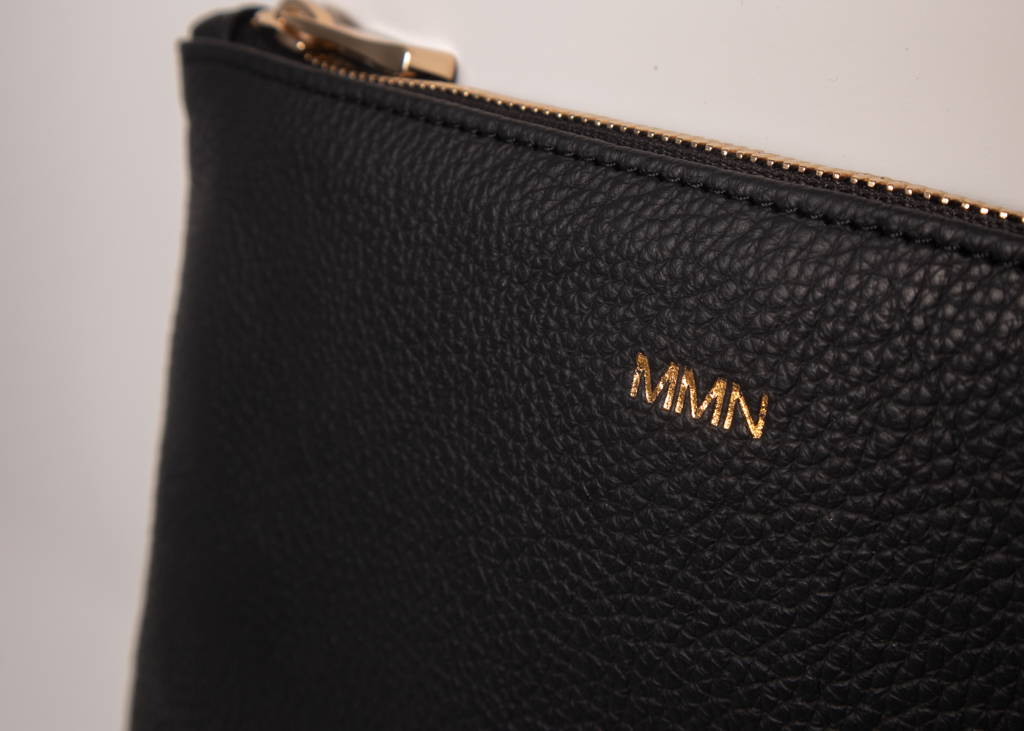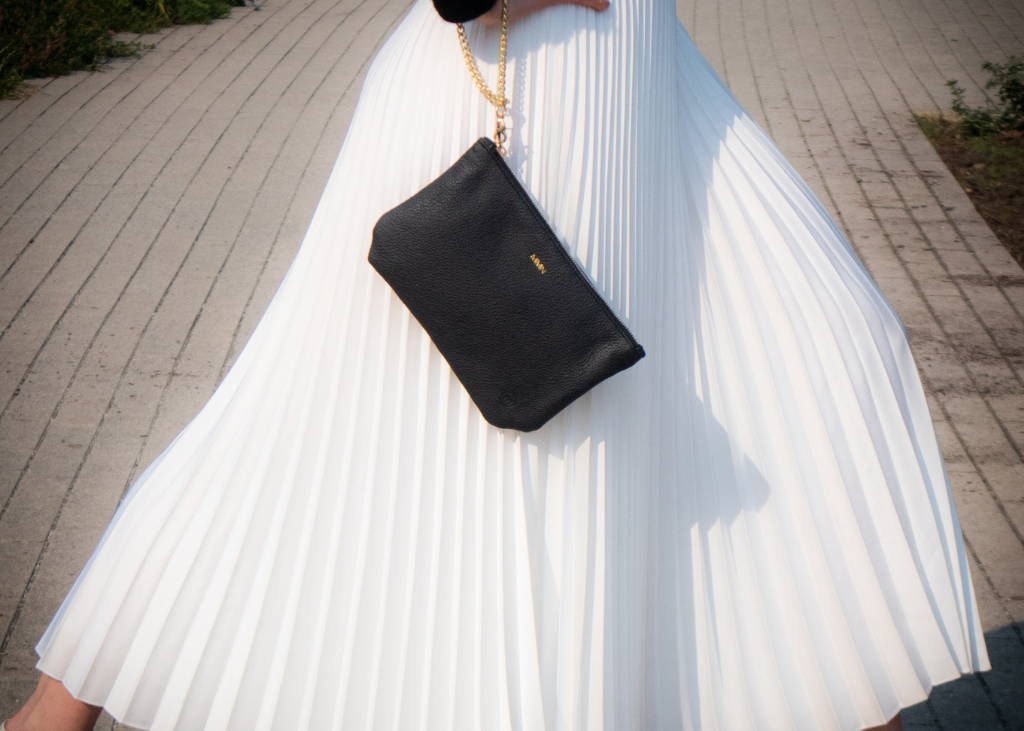 Are You a Wristlet Lover?
PURCHASE AN OPTIONAL WRIST STRAP
A beautiful jewelry-like chain strap or a leather + chain strap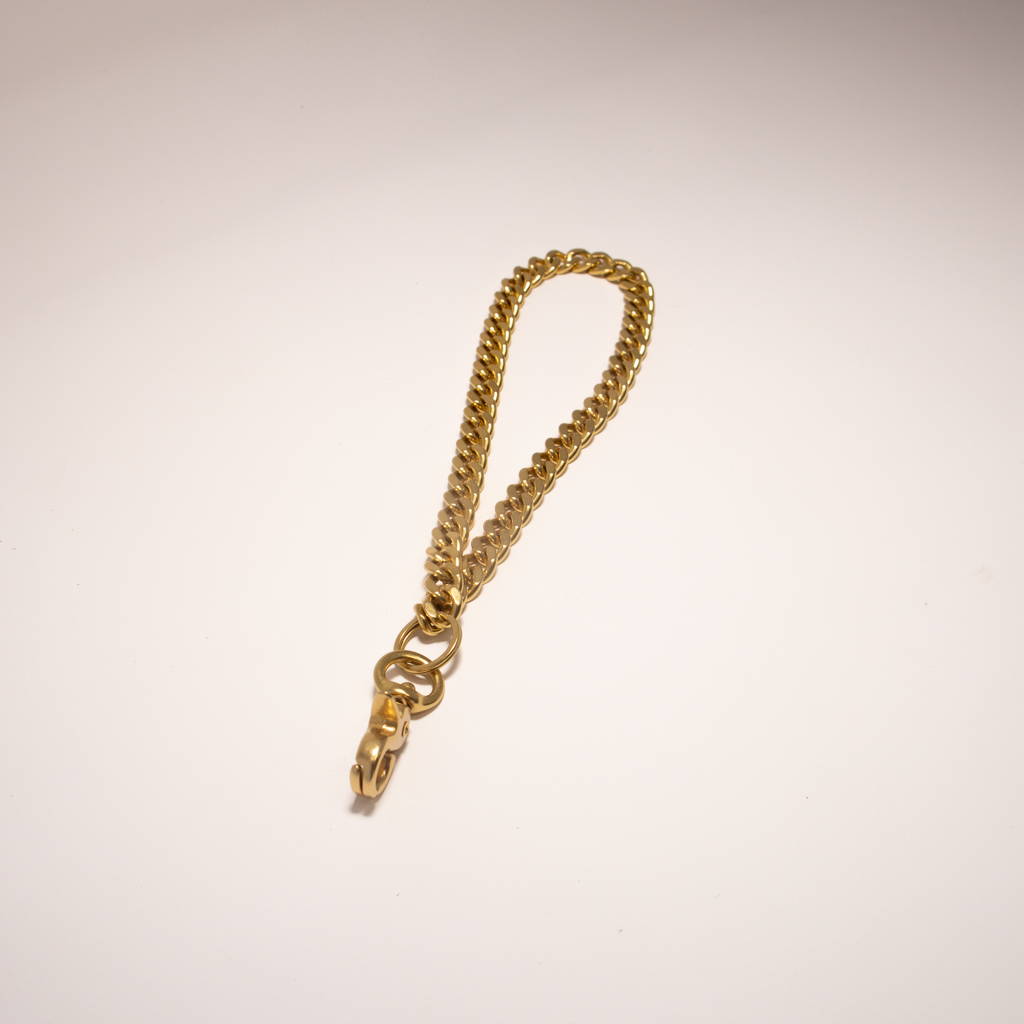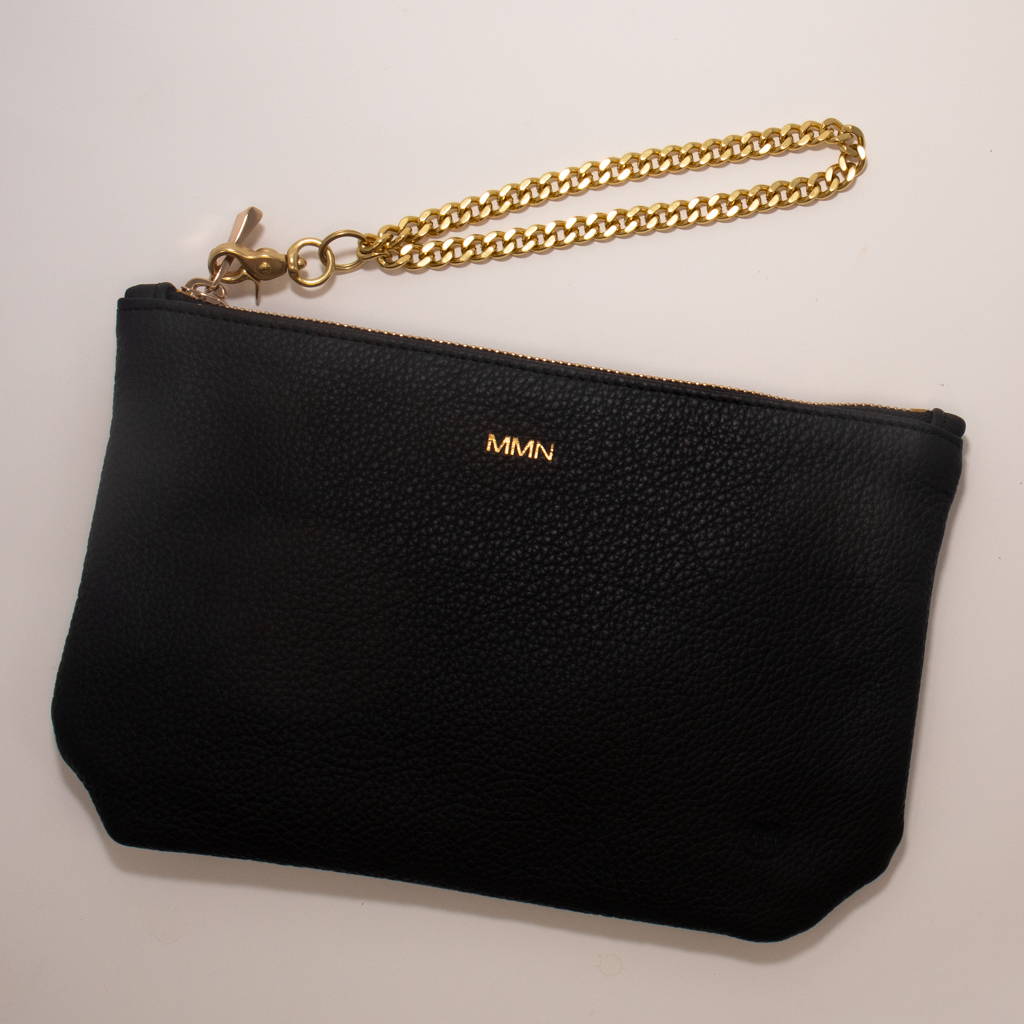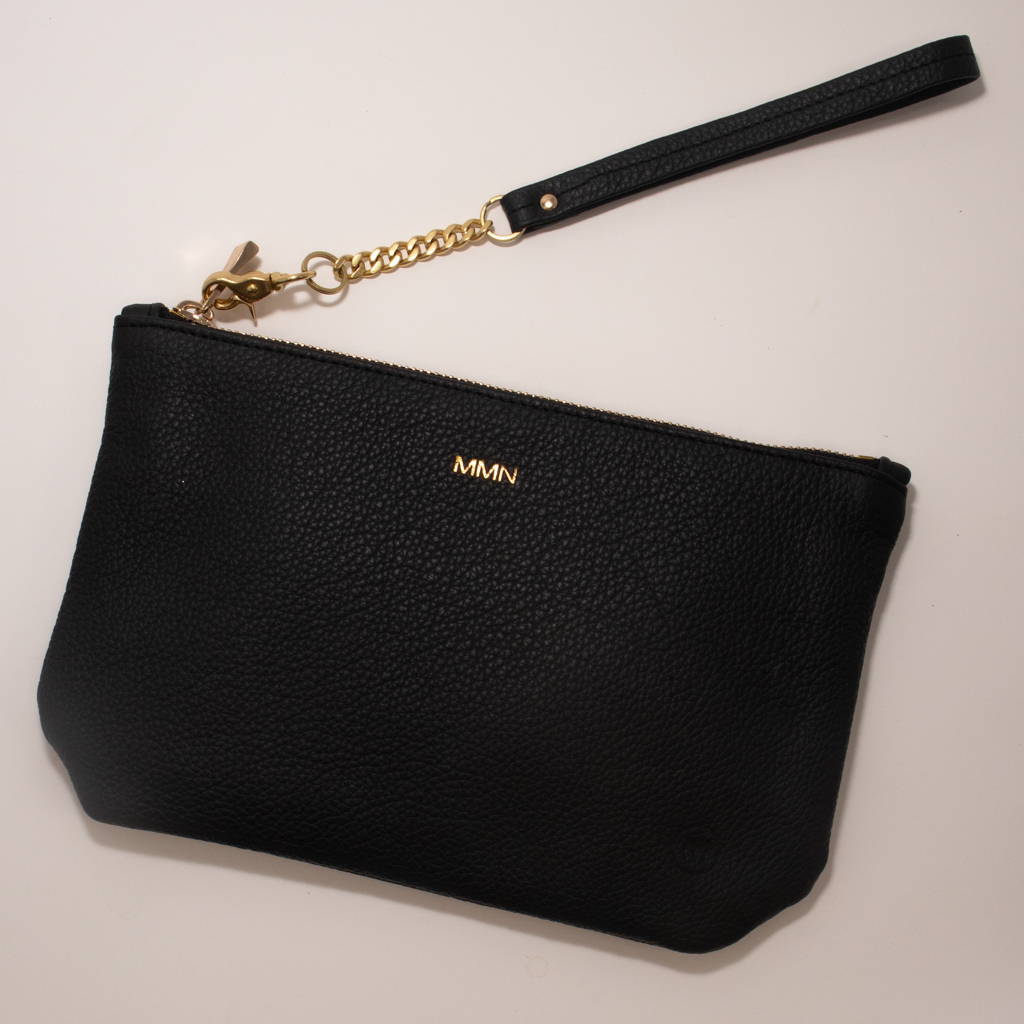 A MADE-TO-ORDER BAG DESIGNED BY YOU
We've taken our Pia clutch and made it slightly smaller and perfect for your everyday essentials. A great bag to carry on its own, or you can pop it into a larger bag to keep your small things organized. It's the ideal size to keep your keys, wallet, phone, or beauty must-haves in their place.
1. SELECT YOUR LEATHER
2. SELECT YOUR LINING
3. ADD A FREE MONOGRAM IF YOU CHOOSE
4. ADD BOTH THE CLUTCH AND THE MONOGRAM TO YOUR CART
LEATHER
Soft yet durable, high-quality European pebble leather -
LINING
2 lining options to meet your needs:
a water + stain resistant Cordura® nylon that cleans up easily
a soft + plush velvet to keep what you carry protected
ZIPPER
The smoothest gliding, most luxe zipper you'll ever find
DIMENSIONS
Width: 9-1/2"
Height: 7"
Zipper Opening: 8-1/2"
Depth: 1/2"
Further customize your new bag with your initials or name, embossed with a beautiful gold foil. Choose up to 7 characters to further personalize your bag.
To add a free monogram to your Petite Pia, simply click "Add to Cart" below. At checkout, please include what you would like embossed in the Notes section.
Please kindly note all orders that are personalized with a monogram are final sale. 
Created for the gal who loves the ease of carrying a bag with a wristlet.
Two beautiful options to choose from: a chain wristlet with a bracelet-like feel, and a more traditional leather strap with a touch of chain.
CHAIN WRIST STRAP
6" wrist strap that easily attaches to the zipper pull of your Petite Pia.
LEATHER WRIST STRAP
A supple leather strap with a pop of a chain. What makes our leather wrist strap different? We carefully fold and stitch a soft leather, creating soft edges for a comfortable feel against your wrist. Then the strap is carefully stitched down the center, ensuring long term-durability.
Strap itself is 6" in length, with a 1" pop of chain.
Note: If you choose the leather wrist strap option, the leather color of the strap will be the same as the color you select for your clutch. The leather wrist strap will match your bag.
Recently Viewed